WE ASSIST WITH STORM DAMAGE INSURANCE CLAIMS IN COLORADO SPRINGS, CO
It's stressful to weather a storm and realize your roof has been damaged. Modern-Day Roofing and Exteriors LLC can help. Filing storm damage insurance claims can be confusing, but it doesn't have to be. We'll take care of everything. We can meet with the insurance adjuster to negotiate the situation and get you the coverage you deserve.
Call 719-646-7992 now to get help with your storm damage insurance claims in the Colorado Springs, CO area.
FIND OUT WHAT A GENERAL CONTRACTOR CAN DO FOR YOU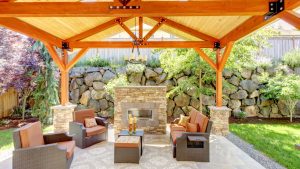 Not every repair should be a DIY project. For those tough jobs, reach out to a general contractor with the experience and equipment you lack. We'll take care of any odd job or remodel you need done.
We'll take care of:
Deck building
Solar work
Fence building
Windows
Doors
Contact us today to speak with a general contractor based in Colorado Springs, CO.