The contractors at Modern-Day Roofing and Exteriors can help you select the right windows, doors and gutters for your home. New windows and doors help improve curb appeal and make your property more energy efficient, while new gutters protect your home's foundation from water damage.
Window and Door Services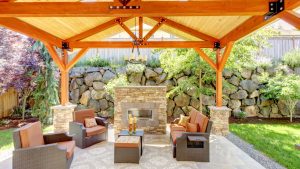 Are you sick of old, unsightly windows causing you to lose money on your energy bills? If so, we have a variety of options for you to choose from that provide great insulation results, saving you on energy expenses. The windows we install have much higher u-values than older windows and will provide extra protection from UV rays.
We use trusted yet economical suppliers such as ABC, USBS and Alside. Moreover, we install many types of window and door options for our customers, including single-hung, double hung, sliders, picture windows, specialty windows and sliding glass doors.
If your windows or doors were unfortunately damaged by a storm, we can repair them for you and replace them to match the ones that weren't impacted.
Gutter Services in Colorado Springs
Gutters play a vital role on any property, as they protect your home's foundation from water damage. We offer gutters in a wide array of sizes and colors that will suit any property. What's more, if you hate having to clean your gutters each fall and spring, we can provide a leaf guard solution to make your life easier.
We routinely install copper, steel and aluminum metal gutters. Notably, we always install seamless and sealed gutters to make sure water goes to the right places.
Other Home Improvement Services We Offer
In addition, we also offer:
Deck Building Services
Solar Work
Fence Building
And More!
To learn more about the services we offer to obtain a FREE estimate, contact us today.