Project: Install or Replace an Asphalt Shingle Roof
Professional. Responsive. Affordable. Attention to detail. Fast service. I can think of a couple more words to describe Modern Day Roofing but would be repetitive. Almost immediate feedback to calls or texts, estimate my day and a half for large job but finished in one day, exceptional attention to detail in shingle layout, flashing and… finishing touches. Tremendous cleanup effort after completion… found one nail in garden and one part of shingle in bush… everything else was immaculate…no damage to property or landscaping despite massive amount of material garbage coming off roof. I would go back to Cliff Stahl in a heartbeat, and have already recommended him to neighbors and my best friend in world! Read more "Project: Install or Replace an Asphalt Shingle Roof"
David R.
Monument, CO
Project: Home Improvement
Cliff and his team are amazing! Very professional and very accurate. Super customer service. I highly recommend this company everyone.
Renee
Great job on my roof
Great experience with this company. They were fast, efficient, doing quality work. Clean up was great too! I will definitely recommend to friends and neighbors.
R Lee, Colorado Springs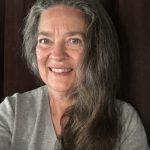 Rhonda Lee
A Contractor to Count On
I recommend Modern Day Roofing and Exteriors. I contacted them (Cliff) for a roof hail claim and I am completely satisfied from beginning to end. Great explanation of the process, answered all my questions, handled paperwork and forms with the insurance company and very thorough. The installation process was great along with follow up. His… company does more then roofing so if looking for an A+ experience that is competitive and fair; make sure you contact Modern Day Roofing and Exteriors first. Read more "A Contractor to Count On"
Kathy K
Working for Modern-Day
I have been working for the company for about three years now and love working here. This company has helped me grow in so many ways. I like how this company has always put the customer first, and how they genuinely care about there clients and their employees. I am truly grateful for all the… opportunities, experiences, and friendships I have made since working with Modern-Day. I highly recommend this company. Read more "Working for Modern-Day"
Nina Diaz
DEPENDABLE fand professional
I would really like to sincerely thank Modern Day for the work they did on our house after hail storm battered our home for the second time in2 years.. They really made the process easy for us, they took care of everything and got us compensated for all the damage!
If and when this… happens again I would recommend Modern Day to my friends and family… I honestly can't thank them enough… Nina your a Gem! Great people and hard working! Read more "DEPENDABLE fand professional"
Michele O'Hagan Galka
Nina got the Job done!!!
After the second hail storm in 2 years Nina and Modern Day Roofing got My home looking better then ever!
I needed new roof, new full house paint job new windows and garage doors!!!! If you looking for someone to take on your insurance company and fight to get you what your owed, look… on further than Modern Day roofing… I couldn't be happier the quality work was done in record time and by the nicest and polite workers I could have asked for!!! Don't hesitate call Nina if you wanted the job doing right! Read more "Nina got the Job done!!!"
Michele O O'Hagan Galka
Submit your own testimonial.