Project: Install or Replace an Asphalt Shingle Roof
Professional. Responsive. Affordable. Attention to detail. Fast service. I can think of a couple more words to describe Modern Day Roofing but would be repetitive. Almost immediate feedback to calls or texts, estimate my day and a half for large job but finished in one day, exceptional attention to detail in shingle layout, flashing and… finishing touches. Tremendous cleanup effort after completion… found one nail in garden and one part of shingle in bush… everything else was immaculate…no damage to property or landscaping despite massive amount of material garbage coming off roof. I would go back to Cliff Stahl in a heartbeat, and have already recommended him to neighbors and my best friend in world! Read more "Project: Install or Replace an Asphalt Shingle Roof"
David R.
Monument, CO
Project: Home Improvement
Cliff and his team are amazing! Very professional and very accurate. Super customer service. I highly recommend this company everyone.
Renee
Great job on my roof
Great experience with this company. They were fast, efficient, doing quality work. Clean up was great too! I will definitely recommend to friends and neighbors.
R Lee, Colorado Springs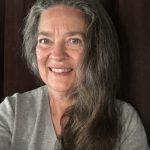 Rhonda Lee
A Contractor to Count On
I recommend Modern Day Roofing and Exteriors. I contacted them (Cliff) for a roof hail claim and I am completely satisfied from beginning to end. Great explanation of the process, answered all my questions, handled paperwork and forms with the insurance company and very thorough. The installation process was great along with follow up. His… company does more then roofing so if looking for an A+ experience that is competitive and fair; make sure you contact Modern Day Roofing and Exteriors first. Read more "A Contractor to Count On"
Kathy K
Submit your own testimonial.