CONTACT US FOR OUR EXTERIOR PAINTING SERVICE IN COLORADO SPRINGS, CO
Changing the color of your home does a lot to make it feel refreshed and brand-new again. It's also a great way to raise your property value. Modern-Day Roofing and Exteriors LLC is a company with plenty of experience and we'll help you find the perfect shade for your home.
The most important part of painting is in the prep work. Modern Day Roofing can be trusted to start your painting project with quality prep work for a lasting paint job. Call 719-646-7992 now to hire an experienced exterior painting service serving Colorado Springs, CO and the surrounding areas.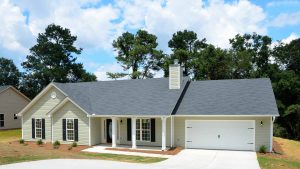 GET IN TOUCH WITH AN EXTERIOR PAINTING SERVICE IN COLORADO SPRINGS, CO
The right paint color can help your house make the right impression. Our exterior painting service will also boost the curb appeal of your home and increase its market value.
We use Sherwin Williams paint, a tried and trusted brand. You can be sure that the color you choose will still look good for years to come. Filing a claim after home damage? We'll make sure your insurance provides the coverage you need while we're covering your house with paint.
Contact us today to learn more about our exterior painting service based in Colorado Springs, CO.